Glueless lace wig is the most popular style recently. Its popularity is mainly due to its natural beauty and easy installation. Moreover, this wig has a unique design. We don't have to use glue or other adhesives to install our wig. This design is the most important factor that makes it popular. If you want to know more about this wig, please read on. You will like this wig.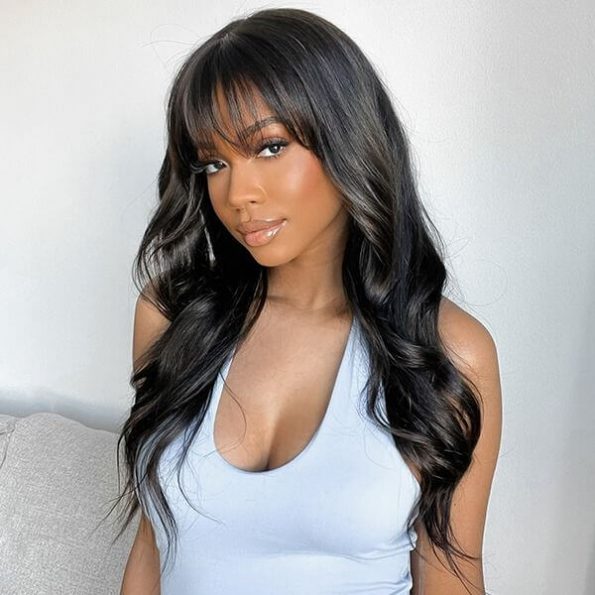 What is a glueless lace wig
Glueless lace wig is a kind of wig that can be installed without glue and any adhesive. There is an elastic band and some combs in it, which can fix the wig on the head quickly and stably.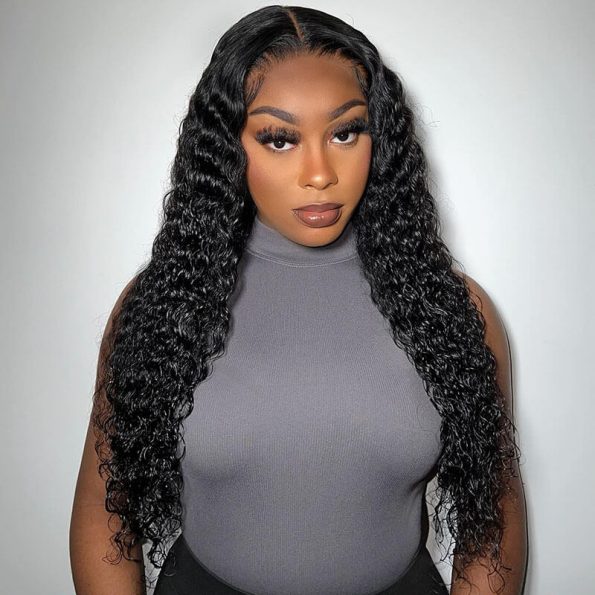 What are the advantages of glueless lace wig
1. No glue is needed.
It is very convenient to install or disassemble the glueless lace wig, because there is no trouble with glue. This also saves some complicated installation steps caused by glue and saves a lot of time. This is one of the favorite wigs of lazy girls or working women, because of its convenient and quick installation and disassembly.
2. Avoid the trouble of glue allergy.
Regarding the use of glue, some women may be allergic to chemical products such as glue or adhesive. If we wear ordinary lace wigs, then we have to install them with glue, which will cause our allergies. Now, the glueless lace wig appears. This wig will help us to wear our favorite wig without being disturbed by glue.
3. Save money
Glueless lace wig because it does not need glue to install, so its installation is simpler than glue installation, which reduces our installation costs, and glueless installation also reduces our maintenance costs. +
4. Various installation methods
Glueless lace wig also has lace, but it has a unique hair cap design. You can choose to install it without glue or with glue. At the same time, the existence of lace can also help you do some hair styles you like on your forehead.
5. Novice friendly
This wig can be installed either without glue or with glue. It is one of the friendliest wigs for beginners. We can learn a lot about wigs from this wig.
6. Breathable and comfortable
Adhesive-free installation will give us more comfort, especially in this hot summer.
7. Protect our scalp and hairline
Poor glue and too much glue will hurt our skin and hairline, so the glueless lace wig is so popular now that people have begun to realize the harm of glue. Glueless lace wigs can be installed without glue, which can protect our skin.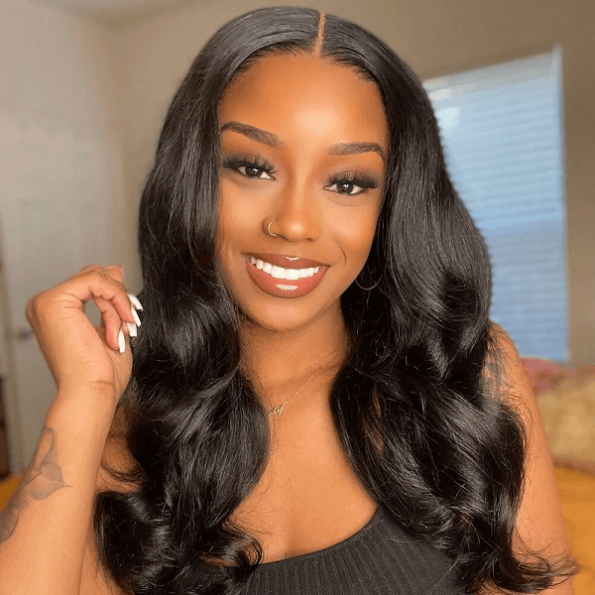 Hope this can be helpful for you to get a suitable glueless wig. You can click this link about glueless lace wigs to get much more hair information in Our Hair Shop.