Is A Glueless Wig Really Glueless?
Do you know what is the most popular wig now? That must be a non-adhesive wig. Glueless wigs can be installed without glue, and many customers like this very much. Glueless wigs have many advantages. Recently, some customers don't know enough about this wig. Some of them ask us "is a Glueless Wig Really Glueless?". This blog will give you a detailed introduction of this wig and its advantages, as well as installation and maintenance methods. After reading this blog, you will know the answer to this question, and you will know better in the glueless wigs. Come on and read on.
What do glueless wigs mean?
Glue-free wigs refer to wigs that can be installed without glue. If you use inferior glue or overuse glue when installing a wig, the glue can damage your hairline, make your hairline thinner and taller, and even hurt your skin in serious cases. The use of glue is more troublesome, and removal is not easy. Therefore, the gel-free wig, which can avoid glue, is very popular with women. The installation of the glueless wig is completed by a special installation structure in the hair cap, wherein hair clips are arranged in the structure and matched with an adjusting belt after the hair cap. This process does not require glue.
Type of glueless wigs
Glueless non-lace wigs:
U-part wigs
V-part wigs
T-part wigs
Headband wigs
Wigs with bangs
Etc.
Glueless lace wigs:
The gel-free lace front wig is one of the gel-free wigs that you can install with or without glue, and the lace part of the gel-free lace front wig helps create a very natural hair look.
Advantages of Glueless wigs
1. Really glueless
Glueless wigs is a wig that can be installed without glue at all, and the installation is very strong, you don't have to worry about loose wig and fall off. Rubber-free wigs with adjustable straps at the back of the cap allow you to adjust for the most comfortable wearing experience.
2. Convenience
Since the adhesive-free wig can be installed without using glue, you can install it quickly and easily, saving time and money. It is also very convenient to take off the gel-free wig, you will not worry about removing the glue safely.
3. Protectiveness
You can better protect your scalp and hairline; no glue means you are not at risk of scalp allergies. Moreover, the wig can also protect your natural hair, giving your natural hair a better growth environment.
4. Lightweight comfort
Rubber-free wig breathable, lighter weight, you will get a very good experience, a long time to wear also not tired, high comfort.
5. Be economical
Your choice of gel-free wigs can help save you a lot of maintenance costs. gel-free wigs are low-maintenance wigs. And for the glue-free lace-free wig, you can save a lot of money on the wig purchase budget, because the lace-free wig can save you a lot of money, lace material and artificial hook on the lace hair, are relatively expensive operations.
Tips to install glueless wigs
1. Prepare hair
You need to make sure that your natural hair and wig hair are clean and tidy. You can use sulfate-free shampoo and conditioner to clean your hair. After drying, you can use a wide-toothed comb to remove the tangles from your hair. Removing tangles will make your later installation smoother.
2. Braided hair
You can knit your natural hair and put it flat on your head. You can wear a wig cap to make your head flatter, which will make your appearance more natural and firmer after wearing a wig.
3. Adjusting band and hairpin
You need to put on your wig, then constantly adjust its position, and then basically fix your wig in the most natural position on the top of your head with the adjustment belt, and then you can reinforce your wig with the hairpin.
4. Apply essence
You can apply some essence to your wig to make your wig hair more natural and shinier, and at the same time, it can nourish your wig.
How to make your glueless wigs last long?
You should first choose a glueless wig made of human hair, which is made of a material that can ensure less hair problems and easier maintenance than a wig made of synthetic hair.
You should give your glueless wigs top quality care so that your glueless wigs can last longer. For glueless wigs made from human hair, good maintenance allows them to give you a high-quality wear experience for at least 2 years.
Use high quality conditioner and shampoo
Don't wash your hair excessively, usually twice a week.
Pay attention to the thermal protection of the wig
Be careful to avoid hair drying due to friction, such as with cold air or rough pillow friction.
Use soft water instead of hot water when cleaning wigs.
Remember to wear a hair cap when swimming. If you do not wear a hair cap to swim, you can wash and maintain your hair timely after you go ashore.
Remember not to store wigs in direct sunlight or in a damp place.
Don't comb your hair when it's wet, and it's best to use a wide-toothed comb or a professional wig comb.
Some popular glueless wigs you should know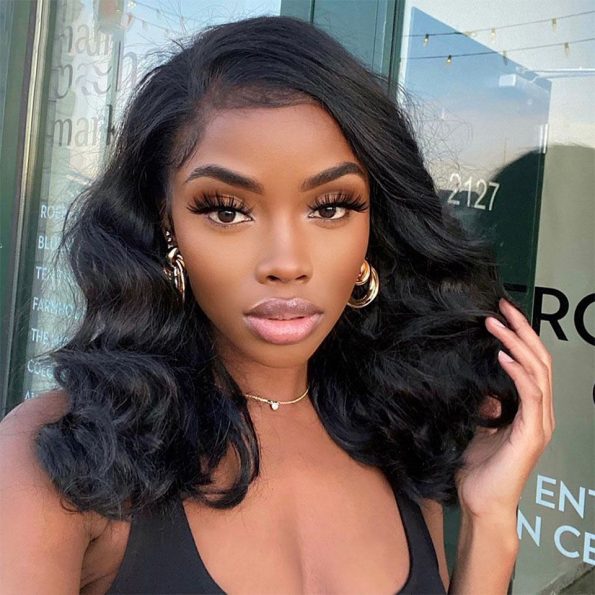 The hairstyle is very trendy that it is short body wavy hairstyle. The length is 12~16inch. For hair density, it is 180%. The lace areas are 5×5 and 13×4. The larger the lace areas, the more styles you can design.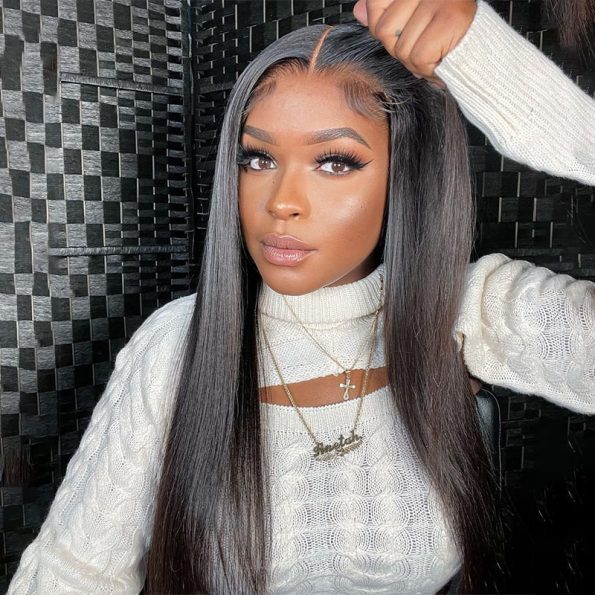 It is glueless lace wig as well. You can wear this wig with glue or without glue. The lace areas are 5×5/13×4/13×6, by which you can use the glue to create the natural hairline or other hairstyles. The hair length is from 16inch to 30inch. And the hair density is 180% which can give you full outlook. You must have a try.
Final thoughts
All wigs are 100% human hair that you must have a try in Recool Hair.  They are different hairstyles, lengths, colors and types etc. You can get the wigs in affordable prices. You can make a check and do orders in Recool Hair.