How to Make Red Lace Front Wig
The wig before hair lace has become one of the most classic wigs in the hair industry. Among them, the red lace front wig has an outstanding appearance and is one of the most fashionable hairstyles for many women. Red wigs can make us more confident and beautiful. In this blog post, we will discuss how to make a red lace front wig yourself.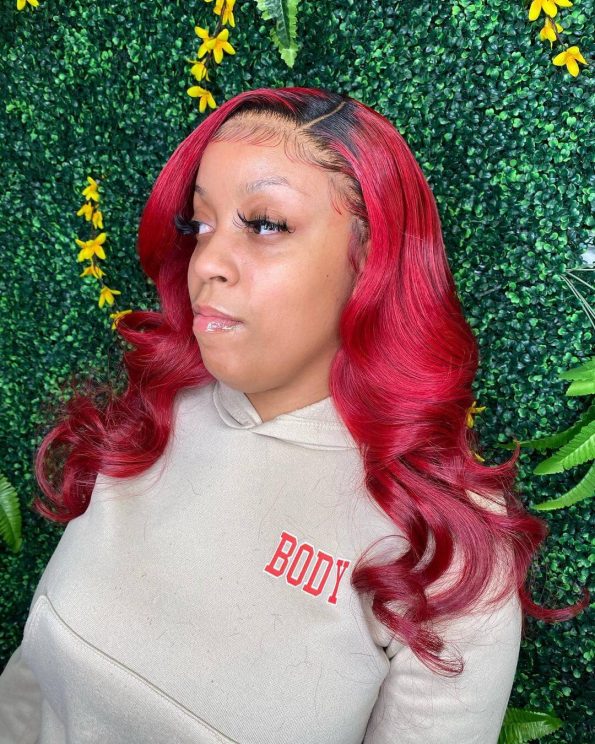 The tools you need
Original human hair weft yarn (2 or 3 bundles)
One Lace closure
Sock cap (elastic wig cap)
Human model head
Head pin (optional but helpful)
Red hair dye, hair dye basin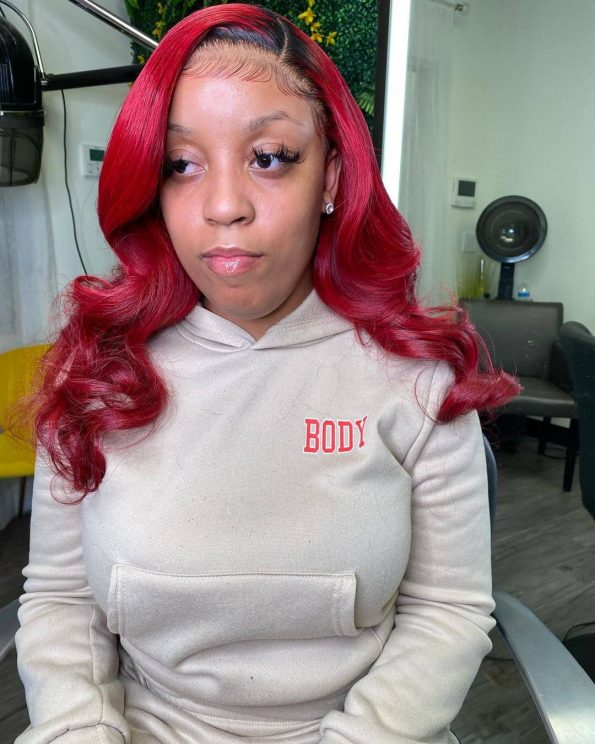 Best useful tips to make your red lace front wig
1. Preparation
A perfect and comfortable wig, there are some important things to remember. First, choose the type of lace cap. Secondly, choose between real hair and artificial hair. Third, take the time to sew your hair. Make sure the size of the hat fits your head. In addition, use high-quality hair dyes.
2. Dye your hair red
If you want to color your wig, we strongly recommend that you color it before making it. Now, prepare the red hair dye and color the wig the way you want. Because the wig bundle in our shop is 100% natural black Remy hair, your dyeing process will be much easier.
3. Prepare the wig
After the hair is dyed, make a wig. Lace seals are a good choice for conventional wig making, because they are more flexible and easier to use when mixing scalp. You can find a cotton side hat or another fine mesh hat that fits your head and put it on the wig pad.
4. Create a wig
This step is done after you have prepared all the necessary attachments. We suggest that 3 bundles of weft yarns and 1 closure are enough.
And the length of the hair sealed by the weft yarn is different. If you like the appearance of the gradient level, you can choose one length or multiple lengths to keep the overall length more consistent.
Once you have everything, take out your wig cap and put it on your model's head. Fix it in your favorite exact position with a pin. After fixing the seal, fix it with a pin and sew it on the cover.
Sew the wig under the edge of the hat so that it can be tied into a high ponytail. Next, sew with top and complete method to ensure the safety of weft. Before turning over, remember to fix the weft edge.
5. Put on a wig
Don't forget to check the wig's fit. We can try wearing it ourselves and then make minor repairs based on the circumstances.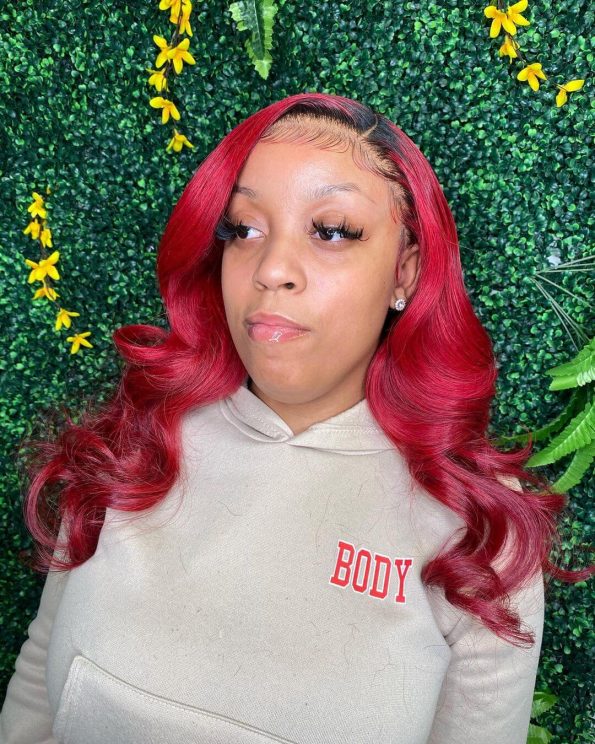 Attention
Just now, our hair salon shared with you the simplest procedures for creating a red lace front wig. It's simple, right? Don't be afraid to give it a shot because the outcome can surprise you.