The captivating Black Friday season is here, and Recool Hair is transforming your shopping experience with an irresistible Wig Sale. Explore the intricacies of Recool Hair's premium human hair wigs – from exclusive coupons to free wigs and gifts. This event not only offers savings but takes you on a journey into diverse and luxurious hairstyles.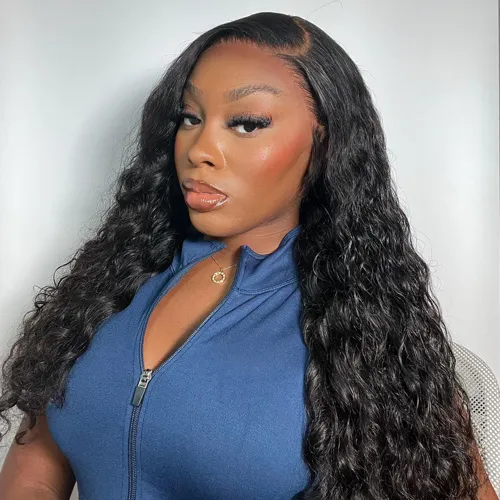 Recool hair: Where natural beauty meets style.
Recool Hair has established itself as a trusted destination for individuals seeking high-quality human hair wigs that seamlessly blend with natural beauty. Known for their commitment to excellence, Recool Hair has become a go-to brand for those who appreciate the artistry behind creating wigs that not only look stunning but also feel incredibly natural.
The Black Friday wig sale spectacle.
This Black Friday, Recool Hair is rolling out the red carpet for wig enthusiasts with a sale that promises not just savings, but a journey into the world of diverse and luxurious hairstyles. Let's dive into the highlights of this spectacular event: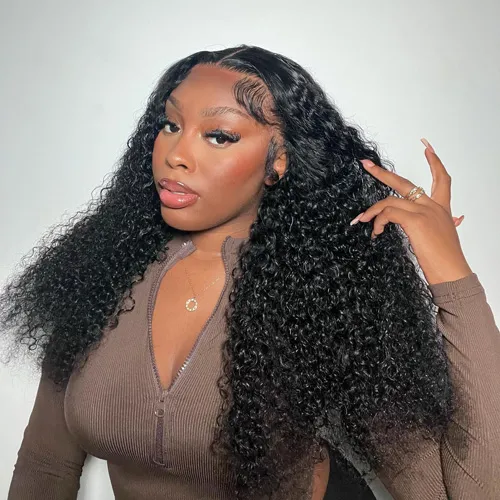 Up to $100 off with exclusive coupons.
Prepare yourself for a shopping experience like no other as Recool Hair presents exclusive coupons offering discounts of up to $100. These naturally integrate into your shopping journey, allowing you to unlock substantial savings on your favorite human hair wigs. The more you explore, the more you save – a perfect incentive to treat yourself to a new and exciting look this holiday season.
Free wig with orders over $299.
For those ready to elevate their style to new heights, Recool Hair has an irresistible offer. Place an order of $299 or more, and you'll receive a free wig. The catch? It's a random selection from the 6-18 inches wig range, ensuring an element of surprise that adds an extra layer of excitement to your Black Friday shopping.
Complimentary gift with every order.
As a token of appreciation for choosing Recool Hair, every order during the Black Friday sale comes with a complimentary gift valued at $20. It's a small yet meaningful gesture that adds to the joy of discovering your perfect wig.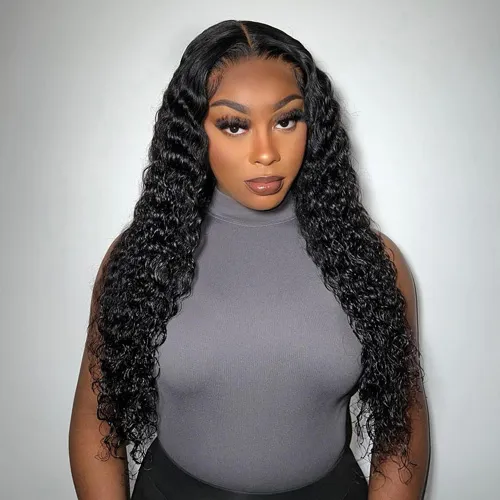 Explore the diverse collection.
Recool Hair's Black Friday wig sale isn't just about discounts – it's an opportunity to explore the vast collection of human hair wigs, each catering to different styles and preferences. Let's take a closer look at some of the gems in Recool Hair's collection:
Recool Hair's pre-bleached knots wigs are a testament to the brand's dedication to sophistication and attention to detail. These wigs provide a natural and seamless look, perfect for those who desire an effortlessly elegant appearance. Crafted with precision, these wigs redefine what it means to embody natural beauty.
2. Short wigs: Bold and chic.
For those who prefer a chic and bold statement, Recool Hair offers a stunning collection of short wigs. Whether you're looking for a pixie cut or a bob, these wigs are designed to make a statement, allowing you to express your personality with confidence and style.
We understands that convenience is key. Their wear and go glueless wigs are perfect for individuals with a busy lifestyle. Easy to put on and take off, these wigs provide a hassle-free solution for those who want to switch up their look without the commitment of adhesive.
4. Headband wigs: Effortless glamour.
The headband wig collection at Recool Hair combines style and convenience seamlessly. These wigs come with built-in headbands, allowing you to achieve a glamorous look without the need for complicated styling. It's the perfect choice for those who want to embrace elegance with ease.
5. HD lace wigs: The pinnacle of naturalness.
Our HD lace wigs are designed to provide a flawless, natural appearance. The thin and undetectable lace blends seamlessly with your skin, creating a realistic and comfortable fit. If you're looking for a wig that mimics the look of natural hair growth, the HD lace wigs are a must-try.
Seizing the opportunity: Order now and enjoy the perks.
As the Black Friday wig sale at Recool Hair approaches, it's time to plan your shopping spree and take advantage of these incredible offers. To summarize:
Up to $100 off with exclusive coupons.
Free wig with orders over $299 (random 6-18 inches wig).
Complimentary gift valued at $20 with every order.
These deals are too good to pass up, so make sure to mark your calendar and immerse yourself in the world of Recool Hair.
Elevate your style with Recool Hair.
Recool Hair's Black Friday wig sale is more than a sale – it's an opportunity to express your unique style. With discounts, free wigs, and complimentary gifts, Recool Hair makes it effortless to embrace confidence. The diverse collection, from pre-bleached knots to glueless wigs, ensures there's something for everyone. Remember, Recool Hair is a commitment to enhancing your natural beauty. Order now, explore new styles, and let Recool Hair be your trusted companion for the perfect holiday look. Happy shopping!