Does the glueless lace wig worth for purchasing?
Glueless lace wigs took only a short time from launch to hot sale. The reason may be that it has the advantage that the traditional wig does not have. Because the glueless lace wig has no lace, it does not need glue to fix it. This not only saves time, but also is good for scalp health, because you don't have to worry about the impact of glue on your scalp. We shop offer all types of best glueless lace wig if you need, it is a cheap wig, because the lace part is smaller than the full lace wig, one of the main reasons that affect the wig whole price is the area of lace, the smaller lace it is the less cost it gets.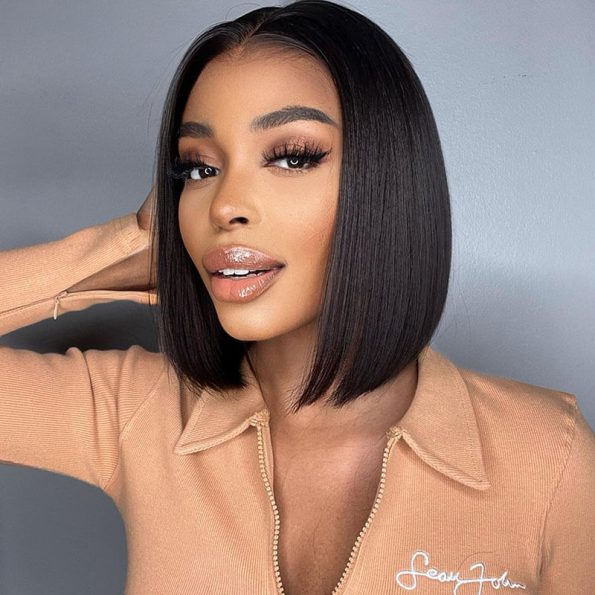 Just as money doesn't grow from trees, so does the glueless lace wig. In order to cope with the shortening of lace wigs in the early stage of pandemic, glueless lace wigs emerge as the times require. Moreover, people need to spend more time indoors, so hair manufacturers have more reasons to find a handier way for human hair wigs.
However, the ultimate popularity of glueless lace wigs cannot be separated from its easy-to-trigger, natural appearance, freedom of your scalp and fashionable hairstyle. The convenience of application has won the favor of too many wig substitutes. In addition, if you are not good at wearing wigs, so wearing glueless lace wigs is a perfect choice for you. It doesn't need hairpins, glue or additional combs, and it looks more realistic than normal lace wigs. Therefore, in the short term, glueless lace wigs will definitely remain a trend.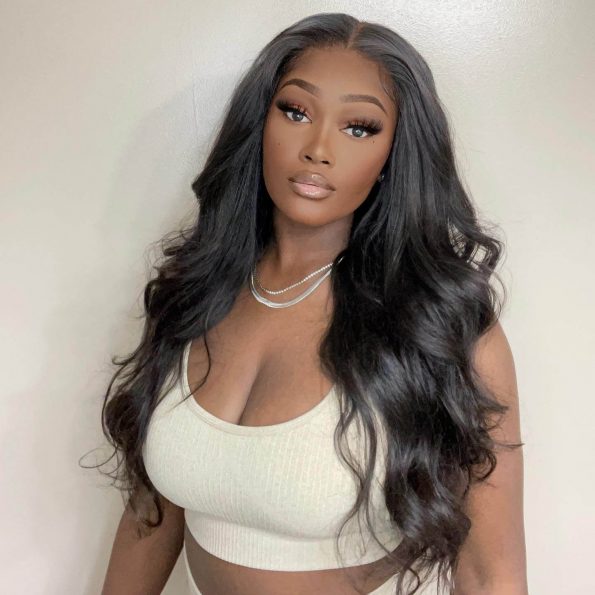 The benefits can you get from the glueless lace wig.
1. Easy to put on and amicable to newbie. You just comb your hair back, put the wig on your head directly, then adjust the band behind the wig and strap inside the wig. Glueless lace wig is very convenient. You don't need to spend time wearing wigs. Compared with wearing a conventional lace wig, glueless lace wig only takes about 10 minutes to wear, while lace wig takes you at least 1-2 hours even longer to wear. In addition, the glueless lace wig is a good hairstyle for new user.
2. Keep scalp healthy and hair natural. You don't need to cut tape, and you don't need to stick glue on your scalp. It's good to keep scalp healthy and hair natural.
3. Human hair wigs are very light. They are not as heavy as other lace wigs, but they will also cover the whole scalp. Wearing the glueless lace wig will feel as cozy and breathable like your own hair, which is totally suitable for good weather.
4. Give you a natural appearance. Human hair wig makes people modern and environmentally friendly.
5. Glueless lace wig is suitable for daily life, parties, travel, birthdays and other occasions, especially for video conference and busy days. It is very simple to put on and restyle the hair.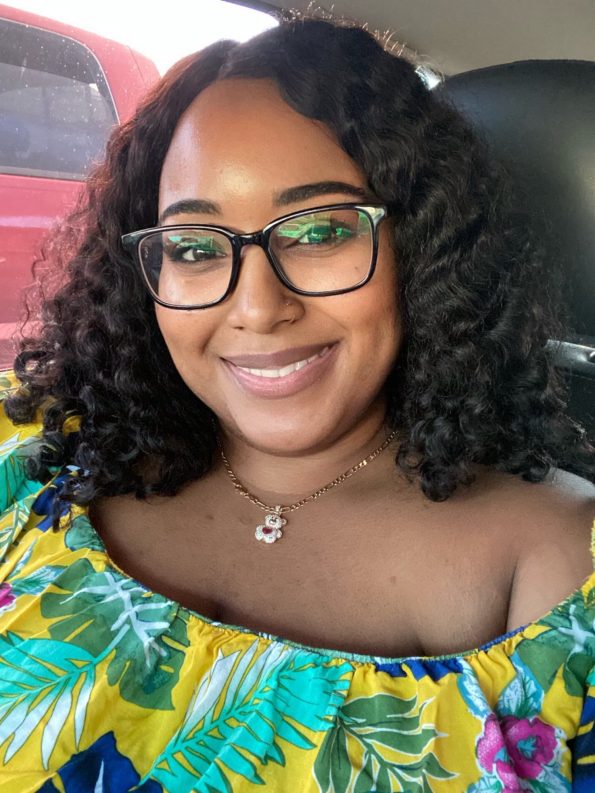 How often should you wash your curly hair glueless lace wig?
We all know that shampoo can dry hair-mainly if you use a formula containing sulfate. But did you know that it can also prevent your natural curls and waves from forming? This is because this product removes the natural oil in hair, which is the main component to give hair body and exercise. If you don't rinse your hair clean, shampoo will flatten your hair with extra weight. In order to keep your curls, don't wash your hair often. Instead, rinse with cool or lukewarm water to remove dirt or product accumulation.
If you want to be a fashionable person, then you should try curly hair glueless lace wigs. This is the most convince way to achieve a certain style without any trouble. For these reasons, glueless lace wigs are very popular among the younger generation. You can try any style, just change wigs and change any style you want to try. Glueless lace wigs are a lifeline for career women and teenagers it's very easy and convenience to wear without any type of adhesive or glue which is good for our skin.