Wigs have a wide variety of women choosing deep wave wigs. Both girls and women like deep wave hair, which is a natural beauty of the hair.
Since most women don't know much about deep wave hairstyles, this article will share some knowledge about deep wave wigs.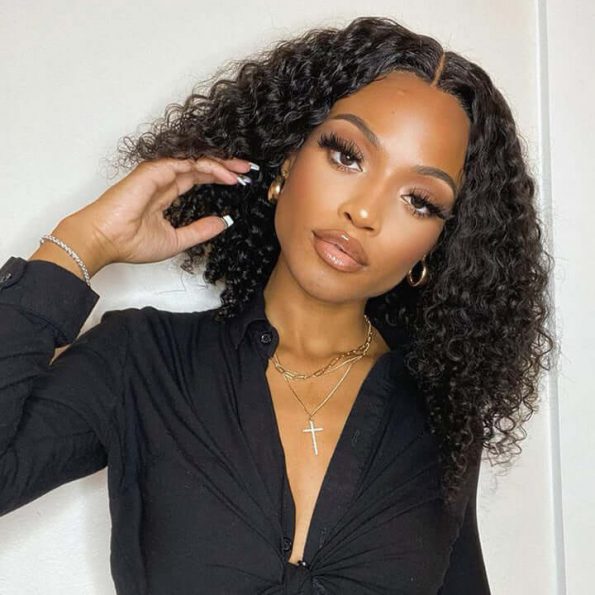 What is a deep wave wig
Deep wave hair is a beautiful hairstyle widely loved. Market yes deep wave wig, there are a variety of styles, such as 13×4, 13×6 and 360 lace frontal wig and 4×4, 5×5 lace closure wigs and so on. deep wave wig is a good choice, its overall shape looks dense and thick, give a person a kind of natural beauty, shiny plump.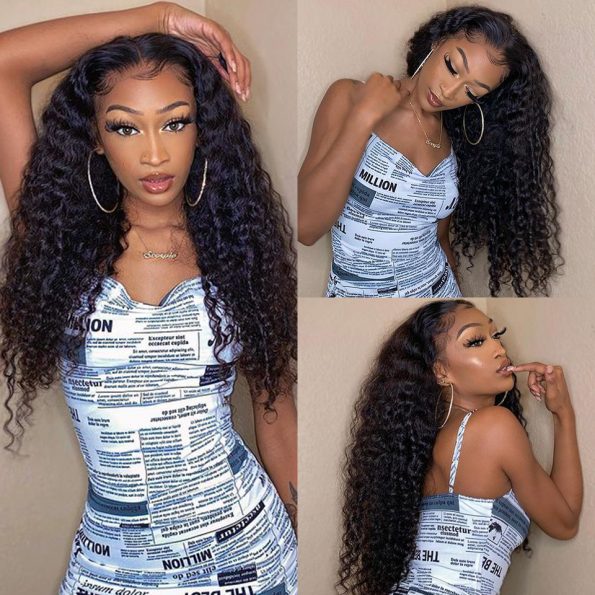 Advantages of a deep wave wig:
1. Improve self-confidence and appearance:
This is a unique hairstyle design. The unique style will bring you unique style and enhance your confidence and appearance. Let you be comfortable and relaxed, and have a good mood by getting a beautiful hairstyle.
2. Enhance aesthetic feeling
A woman's hair is the most important aspect to show her beauty. It is an important part of your overall appearance and sets the tone for your whole look. And deep wave wig can make you have an impressive hairstyle and look more charming.
Maintenance of deep wave wig:
1. Keep a deep wave wig while sleeping.
Avoid cotton pillowcases and sheets, as they may spoil the natural luster of waves. Wear a silk scarf or a silk pillow to protect around your hair to prevent this.
2. When combing a deep wave wig
You need to be very careful when combing your hair with deep waves. We recommend that you use a comb with wide teeth, while a narrow comb can cause tangles and falls off. Wide tooth comb is the perfect choice, and professional wig comb is also rooted in the sea. As with all wigs, when combing wigs, remember to start from the tip of the hair and gently brush it all the way to the root.
3. Wash the deep wave wig.
Before washing your deep wave hair, remember to comb your hair with your fingers to ensure the smoothness of the hair. Then, wash your hair with warm water. Avoid using hot water.
4. Keep curly
As time goes on, your curly hair will naturally loosen a little. Because they are made of primitive human hair, you can use a medium-heat curling iron or a set of plastic curling irons. If you use a heat setting tool, remember to use some heat protection tools to protect our wigs accordingly.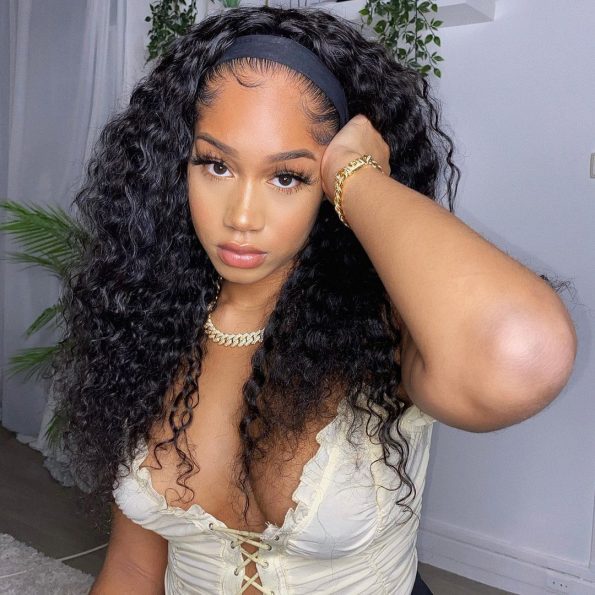 Final thought
The importance and necessity of taking appropriate care of deep wave wigs cannot be overstated. Hope the wig maintenance tips we share today can help you. Now that you have a better understanding of deep wave wigs, if you want to buy a high quality 100% human hair wig, you can choose our store and you will not be disappointed.