5 Undeniable Reasons to Love Buy A Glueless Wig
Glueless wig is a multifunctional fashion wig. It is one of the most popular wigs of the year and is loved by many women. Why are wigs so popular, especially for beginners? Let's look into it.
What is a glueless wig
A glueless wig is a non-lace wig which doesn't need glue to do installation. It's one of the best and most popular wigs in the world.  It usually takes less than 10 minutes to put on a wig. It will save a lot of time and money.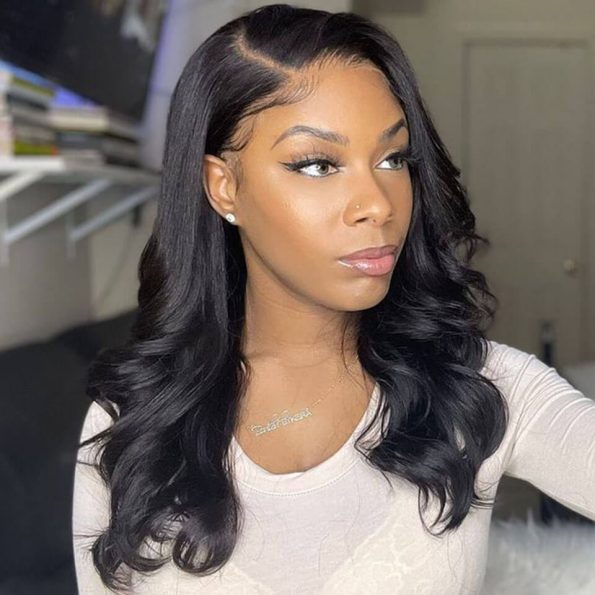 The reasons why it is so popular
For lace wigs, glue and lace are necessary to create a natural hairstyle, but if you use a glueless wig, it's much easier. You need to put the glueless wig on and fix it by the help of  a strap and clips, the whole process is usually only about 5 minutes.
If your hair gets thinner, a wig can help cover it up. Help you build up your confidence.
Glueless Wigs come in a variety of styles, and there are also a variety of hair types for wigs that you can change to give you the beauty you seek. In short, the glueless wig will certainly meet your various fashion needs.
Glueless wig compared to the same specifications of lace wig; its weight is lighter, better breathability. Because it is light and breathable, and easy to wear for a long time. Is suitable for use in four seasons.
Glueless wigs are cheaper than most other wigs. Because it has no lace, and can use the machine processing.
If you want to buy a glueless wig, you can look at such wigs in our hair shop. We now have a sales campaign and our hair wigs are all made of 100% virgin hair. Affordable, good quality glueless wig, worth your purchase.