27 Vs 30 Hair Color? Here Is The Ultimate Guide
Whether you choose a color wig or want to dye it? You need to know about the various colors of wigs, especially the popular hair colors. Do you know anything about #27 hair color and #30 hair color? The #27 hair color and the #30 hair color are often confused because they look very closely. Today's blog will bring you the ultimate guide to help you learn what they are and how to do a choice? I hope I can help you.
What is #27 hair color?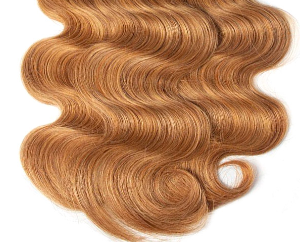 #27 hair colors, which are a mixture of light brown and sunshine with warm golden tones. It is called honey blonde or strawberry blonde. Its color is a mixture of brown, gold and red, close to reddish brown or light auburn. If you are a person who pursues warm and bright hair color, then #27 hair color is your ideal choice.
What are the #30 color of hair?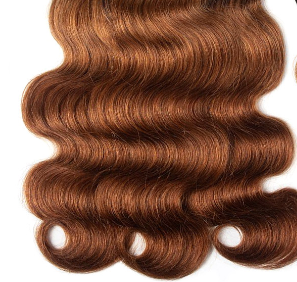 The hair color of #30 is a mixture of light brown and reddish, which is moderate auburn. The color of #30 hair is not too golden, and it is browner than that of #27 hair. It looks darker than #27 hair color. This hair color is suitable for almost all skin tones, eye colors and all occasions.
Main difference between #27 color and #30 color
The main difference between #27 hair color and #30 hair color is that #27 hair color looks lighter than #30 hair color. #27 hair color is golden, while #30′ s hair color is brown.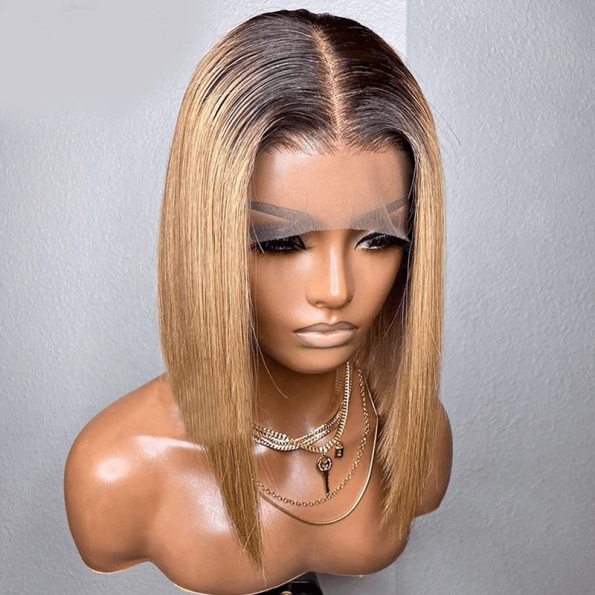 How to choose one between them?
Color system#27 hair color belongs to the blonde family while #30 hair color belongs to the brown family. If you like the gold color, you can choose #27 color, if you like the brown color, you can choose #30 hair color.
Natural complexion#27 color is more suitable for lighter skin tone while #30 color looks luxurious on darker skin tone.

If your skin color is lighter, #27 hair color can highlight your characteristics. If your skin color is darker, #30 hair color can better foil your skin color.

Highlights#27 hair color is brighter than #30 hair color and if you want to add a highlight to your natural black or brown hair, you should use #27 color.
Brightness of hair#30 wig is darker, brown, if you want more bright and shiny appearance, you should choose #30 hair color. if you want a more sedate mature style, you can choose #30 hair color.
Young#27 hair color is livelier and will make you look younger.

#30 hair color will make you calm and more mature.

The first feeling according to their preferencesYou can freely choose the color you like and believe in your first feeling.
How to maintain your color wigs in good condition?
Regularly wash your colored wig.Your wigs will age more quickly the more you wash them. It is sufficient to wash your colored wig once every two weeks.
Select the best hair care itemYou should select a sulfate-free, color-safe shampoo and conditioner, which can aid in reducing the rate of fading. It can also assist to shine and nourish the hair to apply a small amount of natural hair oil to the hair roots.
Limit from using excessive heatYou should minimize the use of thermal styling. Otherwise, your wig will be burned by high temperature. You can use a soft towel to absorb excess water after washing, and then air dry naturally. Or you can use the thermal protection tool when using the thermal setting tool.
Consistently conditioner your color wigYou can use a hair conditioner frequently to condition your wig. A super-dose of therapeutic nutrients can be added with just 5–10 minutes of conditioning twice a week, increasing shine and extending the life of the color.
Refrain from swimming in pools or the oceanYou should avoid your wigs getting injured by the chlorine and salt in the sea and pools.
Final thoughts
Our hair shop has many kinds of great color wigs waiting for your watch and ordering. They are made by 100% human virgin hair that can last for longer time than synthetic hair. They are all 10A-grade quality. There is a promotion with many coupon codes you can use now. Welcome to our hair shop to have a try on the various wigs in high quality and nice prices.